Welcome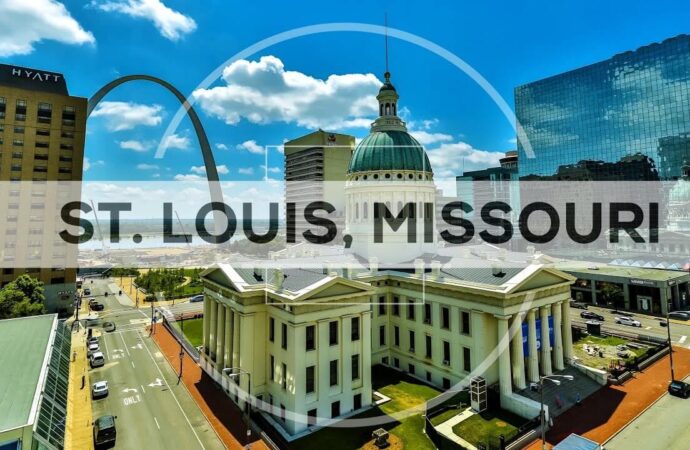 All companies need to implement standards that allow them to improve several areas and management systems that lead them to grow and have more opportunities to stay competitive. However, implementing them isn't as simple as it seems, especially when you are not too familiar with them. Most companies worry about having to get certified after meeting all the requirements in the standard but they don't think about the steps and processes themselves.
What we are trying to tell you with this is that implementing ISOs can be more difficult than it seems, but it also depends on your capability in dealing with the task and your needs with them. If you are having problems implementing one, two, or several ones—not necessarily at the same time—, asking for help and assistance is always a good option.
In St. Louis, our company ISO Pros is one of the main companies in the field that can help you to implement the standard you need or train you to make it happen. Part of our services is to get companies certified, but we are more focused on supporting and assisting them since we know how troublesome standards are. That being said, how can you access our services?
First, we not only have implementation options since some companies don't want or need someone to do the entire work for them. Instead, they just need some training and advice to continue with it and be able to get certified in the future. This is why you can rely on us if you need: implementing, consulting, or training options for any standard available in our company. Among the ISO organizations you will find in the state, most of them do not provide a large variety of standards and therefore, are unable to help you with specific ISOs. And it is already hard to find one that can assist you and not only in providing certifications.
In the beginning, our company had only around 10 standards to offer in all our services and options. Since we have been in business for over a decade, we have had the opportunity to add more to our list and help companies from all industries to implement them. Now, when do you know that our services are required? Whenever you struggle to implement one standard or want someone to deal with it correctly and without major issues. In this way, you won't have to continue spending more than you can afford.
When you decide to access our consulting and training services, you can apply for any other later on. There is no need to meet some conditions or requirements to access any of these options, and all you have to do is to call, email us, or fill the contact form on our website. Now, with what ISO standards can we help you or implement for you? Here's a list with the main ones and the most requested for companies of several industries:
CMMC and CMMI
Both ISOs have the same system and method of levels that focus on solving and dealing with the current issues of the company according to their current status and literal maturity in the operations. However, the goal and focus as standards are completely different. CMMC stands for Cybersecurity Maturity Model Certification, and it is only implemented for defense contractors and companies that work around the Department of Defense in the country.
This only aims to improve the cybersecurity hygiene of the company to ensure it protects the information and unclassified data that can't be accessed for anyone but the parties involved. The levels go from 1 to 5 and identify the level of cybersecurity and the measures and requirements the company has met so far. Currently, level 5 seems almost impossible to achieve due to how difficult it is to implement. Fortunately, our company can help you to implement each level, and do our best to take you to the final one—if you require it.
As for CMMI, it is Capability Maturity Model Integration, and it can be implemented in any company to improve and grow. The levels are more about addressing the company's problems in the operations and processes and implement corrective actions to improve the areas. Now, what characterizes it is that the improvements are aiming for different areas at the same time. This is something you can't achieve unless you approach it correctly, otherwise, you will be overwhelmed with all the elements and issues to deal with.
ISO 45001
This one aims for the safety and health of the workers and employees of a company. Therefore, it provides guidelines and parameters to implement safety measures that allow workers to feel and be safe in the working areas. And these measures are also useful for your visitors.
In simpler words, the standard is only for the Occupational Health and Safety Management System of the company. And even when it is a standard that is mandatory, not all companies pay enough attention to it. We encourage companies to implement it before other ISOs to be able to operate and conduct their processes without worrying about risks and possible consequences and accidents.
Besides, the auditing process is easy to conduct for our auditors that will get you certified. And if you have problems trying to implement it and meet all the requirements established in the document, we are always here to help you. After all, this is the main service we provide and we put a lot of effort into making sure you follow every step correctly.
AS9100
This standard is for aerospace companies only that dedicate their services and operations to produce parts and components. The main goal is to establish, maintain, and improve the quality management system of the company and make sure it follows a specific parameter to guarantee high-quality products only. And this can also be implemented if you are more focused on services than manufacturing.
The requirements aren't that different from other ISOs that aim for the same system in a company. However, they do address the needs and problems in the company according to the industry it is part of. This is one of those standards that can't be considered a limitation due to all the benefits it brings to your business. Besides, the aerospace industry is quite competitive and if you want to allow your business to have a place in the pyramid, you will need to implement all the standards required for improvement.
IATF 16949
Some quality standards don't aim for the management system directly but rather for the production cycle of the company. After all, the secret to improve the quality of the parts and components doesn't always lie in the system but probably in another area of the company.
For automotive companies, dealing with the production cycle sounds more reasonable, especially since IATF 16949 helps them to reduce and eliminate waste in every step. This alone boosts the company's performance and processes and allows them to create high-quality parts and prevent failures in production.
Sometimes, eliminating instead of adding can be a better idea, especially when it comes to the automotive industry. This is why we recommend you take the time to implement it, ask us if you need some guidance, and we will be more than happy to help.
ISO 14001
More than a benefit for your company, this one is for the environment and therefore, the planet. ISO 14001 sets out all the parameters and requirements to protect the environment by changing and adjusting some operations and processes in your company.
However, you don't really have to change many things or implement many elements to ensure the purpose of the standard. Part of it is to meet the requirements that show you are compromised and committed to doing the right thing in this aspect. This is why you won't have a hard time trying to implement it.
Our company considers it to be one of the easiest and simplest ISOs, but some businesses still find it hard to adjust to it. This is why our consulting and training services are also available for it. So, feel free to reach out to us and ask all the information about this ISO.
We won't hesitate to provide it to you and make sure you understand it perfectly.
ISO 13485
The standard is quite simple: boost medical devices manufacturing and production but mostly, their quality. It aims for the quality management system of the companies dedicated to the production of these devices and ensures they are meeting certain parameters to guarantee high-quality products only.
The medical industry tends to be stricter and harder to be part of due to the consequences and risks of fabricating a defective device or providing a product that doesn't work properly. This is why you need to take the time with this one.
Companies that have reached out to us asking and wondering about it have had a hard time trying to implement it. Our experts and professionals are familiar and qualified to help you with the standard. You only need to let us know your needs and in what parts you are lacking.
Of course, if you haven't gone through an audit program before anything else. After all, some companies notice the difficulty once they have failed one of the certification processes.
ISO 9001
The main standard for establishing, maintaining, and improving the quality management system of a company is this one. And it can be implemented in any company or business regardless of the industry it is part of.
Now, why would you implement it?
Besides being able to produce high-quality items, you also get the chance to boost your services. This means the standard works for both situations.
We know there is a long list of ISOs you need to implement and each one of them will be a challenge for your company. But with our consulting and implementation services in St. Louis, Missouri, you can implement as many as possible without investing more than necessary.
Also, our services are available in the entire state, which means you don't have to struggle to try to reach out main offices nor resort to remote or virtual options. Those options aren't bad when you don't have other ways to obtain assistance to implement the ISO.
But when you have a reliable and experienced company like us on your reach, there is no need to resort to them. You just need to contact us and let our experts know what you need, what services you want to access, and how we can help you with all the knowledge and options we have available at ISO Pros.
We will be waiting for you and rest assured that every single one of our experts is going to deliver the best.